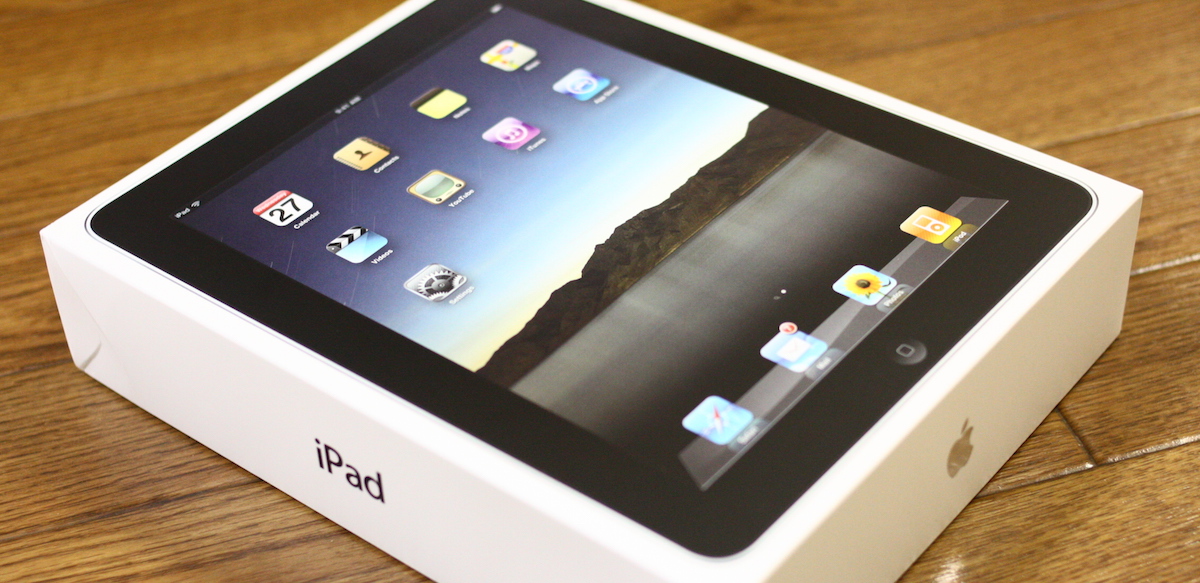 Five years ago this week, Apple launched the very first iPad.  It was launched as the device that would revolutionise computing by removing the need for a keyboard, providing the ease of use of an iPhone and provide many of the features of a laptop.  At launch a lot of people slated it for just being a bigger iPod Touch (which in a sense it is) and poked fun at it for copying a tablet which Microsoft tried to (unsuccesfully) launch a few years earlier.
When the original iPad went on sale on April 3rd 2010, it had no front facing camera, weighed a hefty 680g and was a fairly cumbersome device, although still far lighter than any laptop available on the market.  It sold 300,000 units on the first day and 2 million units within the first 60 days.  Almost a year later, the iPad 2 was announced this time with a front facing camera a much more streamlined design and the introduction of the magnetic Smart Cover.
In March 2012, the "new iPad" was launched, irritatingly and mildly confusingly without a number (something I feel had to do with the idea this would align more with the laptop market, rather than the mobile device market).  The main feature addition here was the retina display which people had been waiting for, for quite some time.  This version sold 3 million units in the first weekend.  Later that year, an updated version was launched with a faster processor and a lightning port (the same as the iPhone 5 which was announced at the same time).  It also announced the 7.9 inch iPad mini at the same time, a bridge device between the far smaller screened iPhone and the iPad.
October 2013 saw the launch of the iPad Air – the most significant design change since the launch of the iPad – coming in at roughly half the thickness of the original and two thirds of the weight.  This release also saw the addition of a Retina display and updated processors to the iPad mini.  One year later the iPad Air 2 and iPad Mini 3 were launched, the return to numbers here is presumably as the apparent attitude towards this mobile device remained just that – a mobile device, rather than a desktop replacement.  These new devices saw processor updates, but not a great deal more in terms of feature changes.
On January 27th 2015, Apple announced that 250 million iPads had been sold worldwide.
Has the iPad changed the face of computing as we know it over the last five years?  Not really.  It has however made a notable mark on how people interact with their devices both in the home and on the move.  Both Android and Windows powered tablets have been successfully launched since the inception of the iPad, and while their popularity pales in comparison to the original Apple device, it's undeniable there is a demand for tablet computers in the world.