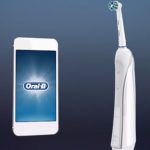 Two weeks ago we took a look at what you might expect to see at Mobile World Congress 2014.  It's the last day of the mobile technology event in Barcelona today so it's only fair we take a look back and do a Mobile World Congress roundup to see how many of our predictions turned out to be right and how far off we might have been with others.
Samsung
Just as we thought – they announced the launch of the Galaxy S5.  Some people were distinctly underwhelmed by the launch of the Korean firms latest flagship model.  Other people (TechRadar specifically) thought it was the best device on show.  More exciting (for me anyway) was the news that Samsung were launching the Galaxy Gear 2 and the Gear Neo, both new smart-watches are to run using the Tizen operating system rather than Android.
Nokia
Nokia, finally, announced details of its Android devices (despite being bought out by bitter rival Windows).  The three devices are called the Nokia X, Nokia X+ (with large phone screen sizes) and the Nokia XL which falls into the Phablet category.
HTC
Surprisingly, no information was released about the follow up to the HTC one.  However we did get details of their 'flagship mid-range device' the HTC Desire 816,  aside from the poor name, it looks like a fairly decent offering from the struggling firm.
Sony
Sony had a plentiful offering at MWC, the most exciting of which was the new Xperia Z2 – boasting a 20mp camera and the ability to shoot video in 4k.  Other big things came in the form of the Z2 tablet, which is the worlds lightest and slimmest tablet device.
LG
LG announced a collection of budget smartphones and phablets this week with devices such as the G2 Mini and the L40 making small waves, but not really peaking anyones interest too much.
Oral-B
One thing that, although not a serious part of MWC, definitely caused quite a bit of excitement.  Oral-B announced details of their $220 smartphone compatible toothbrush.  Designed to help you monitor your own brushing cycles, the toothbrush will probably be owned by no one other than technology journalists and people who have more money than sense, but it's a nice idea.
There were many more launches and announcements over the week, take a look at the official MWC website for more details