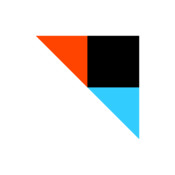 It's rapidly approaching the end of the year, which generally means it's time to take a look back over what we've all done and what our favourite things from the last 12 months have been.  It's no different in the Tradebox Office, every week this year we've told you what our favourite app has been so in one of our final posts we're going to look at our favourite app of the year.  It was hard to choose, but we've picked our number one and four notable mentions.
The Favourite
An app for making your digital life easier, IFTTT is used for creating so called recipes which will do something, when something else happens.  Say for example you want every photo that you're tagged in on Facebook to be saved to Dropbox, IFTTT will do it all for you.  Integrating seamlessly with over 30 popular online services you can spend hours playing around with it to automate as many things as possible in your online life.
The Best of the Rest
We only reviewed this last week, but it's easily going to make it into the top apps of the year.  Designed to help everyone learn how to code, the app (from codeacademy) is designed to provide you with an hours worth of lessons to give you a feel for developing before deciding to get involved in more detail.  The app and all of the lessons provided by codeacademy are completely free which makes this a brilliant access route for everyone to get involved.
The most comprehensive football app ever launched, the FIFA app was released to coincide with the World Cup draw.  It's not just for the World Cup though, this app is for use by any football fan from around the world to follow their favourite team and league.  Live updates provide users with up-to-date results and a news feed gives information on the latest stories. It's a must have app for any football fan.
This came baked into iOS 7, but has been one of my most used apps over the last few months.  Allowing people to make free phone calls through WIFI, it's a great addition to the set of tools that come as standard with the iPhone.  Probably the best thing about it is the ease of use, you don't have to sign up for an account or remember any usernames (like you do with Skype or Viber), all you need to know is your phone number.
An almost indispensable app (for me at least), SignNow lets you sign documents on your phone screen, without ever having to print them off.  Open documents from your emails using SignNow and just draw your signature on the screen, the app will then embed the image of your signature onto the document and let you email it straight back.  Helping to speed your working life up and save the environment, SignNow makes the dream of a paperless office that little bit more realistic.