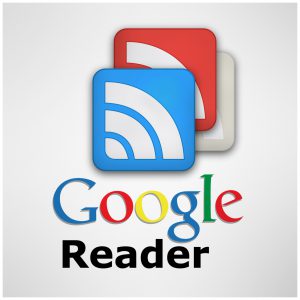 Google announced in March that it would be bringing it's Google Reader service to a close in three months, well today is that day.  Since it's launch in 2005, Google Reader became one of the most popular services for accessing RSS feeds but Google have made the decision to work on less products at once to improve user experience (which is fair enough).  Despite the lengthy notice period which was given to users, many people have yet to find a suitable replacement, so we have put together a list of our five favourite Google Reader replacements.
1. Feedly
Quite possibly the best RSS feeder on the internet, better even than Google Reader, but with less instantly recognisable branding than the search giant had.  It looks good, it's easy to use and if you're quick before the end of the day you can even use it to directly port all of your feeds from Google Reader into it with simple one-click transfer.
Not only can you type in the specific URL of sites that you want to stay informed from, Feedly also offers up suggestions of featured sites under different categories making it easy for you to subscribe to content you may find interesting.
One of it's best features is it's versatility, there are a wide range of features for you to pick from, so you can either view the headline view or if you prefer, you can select their magazine style views.  All of your feeds are stored on the cloud making it simple to sync them with any computer you use and your iOS or Android devices.
Long time users of Google Reader will probably find this one the most appealing.  Everything about The Old Reader will remind users of the pre-Google+ updated Reader.  Incorporating all of the social tools and even the colour scheme that was used previously, this is the sure bet for people who find themselves often muttering the words 'I don't like change'.  It's really simple to use and copying all of your old feeds across can simply be done by XML upload.  The only problem with The Old Reader is that it's currently still in Beta and there is no iOS or Android app available for it, but I can't see these taking too long.  If you liked things the way they were before, then this is the one for you and just hold on for the mobile apps to appear.
3. Pulse
A bit of a change from the standard RSS feeders, Pulse uses it's own news filtering algorithms to bring the most interesting stories to the top of the page.  Rather than you having to sift through page after page of content to get to something interesting, Pulse does it for you.  This is a great feature for some, but others may not find it so helpful if they want to stay informed of 'everything' that is going on.
The interface is very stylised, appearing in tiles rather than the standard news format which is a nice change from a bog standard feeder.  It's a predominantly a mobile app, rather than a web app (if you want to import your Google Reader accounts you have to do it through mobile).  Both iOS and Android versions are available and it features all of the social tools you might want.  It's a really strong contender.
4. NewsBlur
One of the first services that people turned to after the announcement of the retirement of Google Reader.  The interface is fairly similar and really easy to use, but with a couple of additions that make this a more interesting reader.  You can select how you want to view the story in NewsBlur, either how it would originally appear on the website, how it appears in the RSS feed or in a simple text only display.  NewsBlur allows you to share the stories with your friends via social media and create your own 'BlurBlog' which collates all of the stories you have read and want to share.
The only downside to NewsBlur is that it's a paid for service, accounts cost $24 a year.  They did offer a free service, but this has been removed due to a high volume of new subscribers.  The free version was a bit restrictive, but if you're only a light user it might be worth waiting to see if it comes back and re-investigate then.  Both an iOS and Android version are available of NewsBlur if you want to stay up to date, on the move.
5. Skimr
This is almost a painfully simple way to stay up to date.  Just a single column down the center of the page, with headlines and the first couple of sentences underneath.  Once you've signed up for an account you can select which feeds you see and whether or not you see images.  That's it really.  It's great for people who only follow a couple of feeds and generally only want to skim the headlines.
Those are our five favourite Google Reader replacements, all with different merits, hopefully there will be something in there to fulfill your needs.