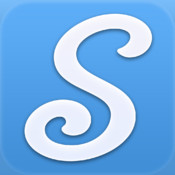 SignNow – Free (Subscription) – iOS and Android
Almost any freelancer will know this problem – you're sat in a coffee shop desperately trying to get all of your work finished for one client, then someone sends you a new contract or a non disclosure agreement that you need to get signed and sent back before the end of the day.  Rather than rushing home or to the nearest library to get to a printer, print the document out, sign it, scan it back in and send it back – SignNow lets you sign the document on your smartphone or tablet and instantly e-mail it.
You can download any PDF document either from your e-mail or your DropBox account, then once you've opened it you just need to tap on the dotted line and a new window will open for you to draw on your signature with your finger. The app smooths your signature out, so there are no jerks or breaks in it anywhere, making it look like an actual signature drawn with a pen.  As well as signatures, you can add ticks to boxes, today's date and strings of text anywhere inside a document.  There's no rubber stamp option though so you'll need to draw out your signature every time, which is probably for the best in the interest of security.
Included with the the app is a handful of generic pre written legal documents, including a bill of sale, consulting agreement and a mutual NDA which you can fill in with your details and send away to any clients. The app is free to download and use for the first 5 documents a month, after that you'll need to sign up for one of their subscription packages, which is either $14.99 a month or $100 for the year.
It's a simple to use app, the design is clean and everything is really intuitive. As well as being great for people who work out of coffee shops, anyone who regularly just needs to get a signature on the bottom of a document will find this handy.  It saves so much time and paper in comparison to printing out and scanning back in documents, plus it keeps a record of everything you have signed in one place.  You'll probably need to sign up for the paid version as the less than 5 documents a month is too restrictive, but the $100 a year is worth it, just for the amount of time that you'll save.
We love this app here at Tradebox Media, you can take a look at some of the app's that we've developed here, including a couple of fantastic enterprise apps.